Network with the business and innovation community
Networking is much more than exchanging business cards. It's about building lasting partnerships, fostering collaboration, and creating a solid foundation for your business to thrive and grow. Attend our signature events to grow your network, gather insights, and share ideas within the innovation ecosystem. 
Engage our dynamic ecosystem and meet innovators, investors, business and industry leaders, government officials and academic minds.
Big DiF — Open House & Networking
Annual event in May
Celebrate BIG ideas that make a bigger impact at The Big DiF, Innovation Factory's annual open house and client showcase.  Join 250+ people from the Hamilton community to celebrate entrepreneurship and innovation. 
Whether you're looking to connect with like-minded professionals or meet some of the industry's up-and-coming innovators, join us and get ready to network.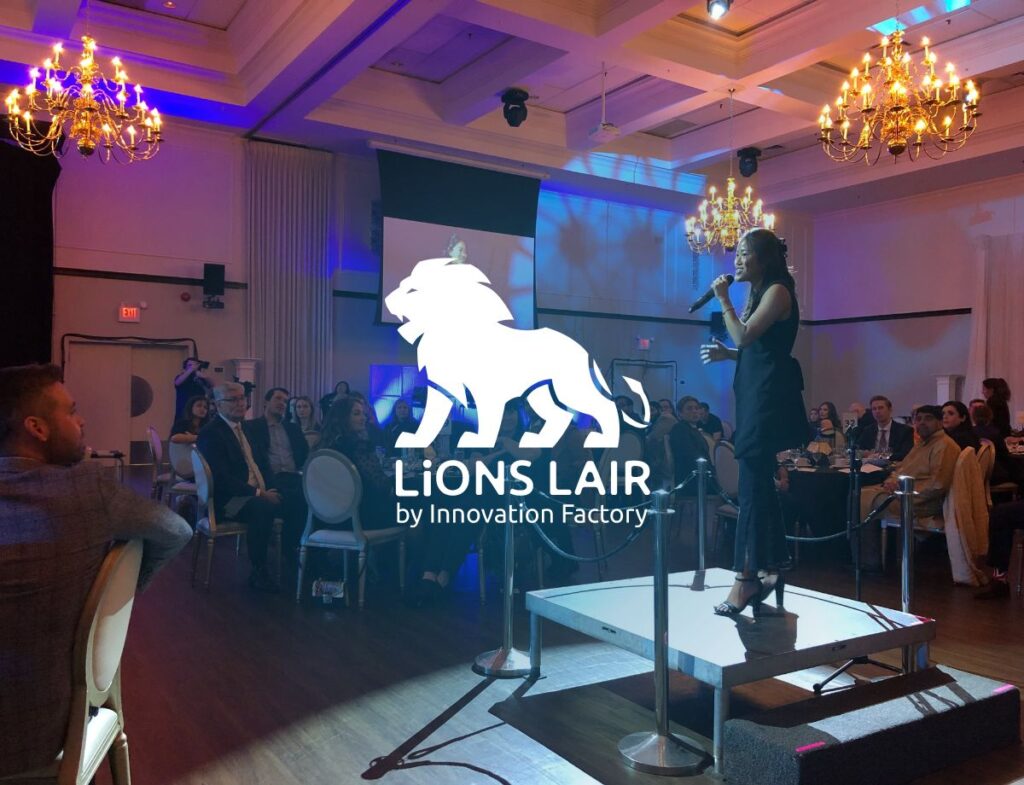 LiONS LAIR Competition & Gala
Annual event in September
Attend Hamilton's premier gala event and celebrate innovation and entrepreneurship. Innovation Factory's LiONS LAIR is the region's top startup competition and is designed to invest in and support high-potential innovators. 
LiONS LAIR unites a vibrant community of innovators, investors, business professionals, and industry leaders. Get your tickets and network with 300+ professionals over dinner, drinks and a lively pitch competition.
Synapse Life Science Competition Showcase
Annual event in March
Meet the future of life science and healthcare. The Synapse Life Science Competition Showcase by Innovation Factory has been recognized as Ontario's leading pitch competition in the life sciences sector for over a decade. The competition is designed to help move innovative products and services out of the lab and into the market.
Learn about emerging life science companies, network with 150+ industry leaders, and support Hamilton's growing life sciences ecosystem.
Future of Transportation and Mobility Series Event
Annual event in November
Get a first-hand look at the next era of transportation. CITM's annual Future of Transportation and Mobility Event Series (FTMS) explores a wide array of topics and solutions to accelerate the future of the smart, connected and electrified transportation sector. Each year, the virtual series explores a new theme and aims to involve key stakeholders, including decision-makers, industry, government, innovators, and academia. 
Expand your network at this annual event in November and learn about the latest ventures, sector headwinds, technology milestones, and key sector challenges.
Get your invitation to network
You could mark your calendars, or you can simply subscribe to our newsletter to receive your invitation to our signature networking events.
Take a peek at our events
Get your business cards ready to network after you watch these highlights from some of our signature events.