HOME |  SERVICES  |  NEWS  |  CONTACT
Our calendar is home to Innovation Factory workshops and networking events as well as events from the community which help support our local entrepreneurs and businesses. If you have an event that may be a fit, please submit it and we will review it within five business days.
| | | |
| --- | --- | --- |
| | | Innovation Factory Events |
| | | Partner Events |
| | | Community Events |
| | | CITM & Industry Events |
| | | Women Entrepreneurship Events |
Startups Day 1: Best Practices For Getting Started On AWS
June 29 @ 2:00 pm

-

3:00 pm
REGISTER HERE
In this live session, AWS Startup Solutions Architects Itzik Paz and Vinay Arora will address some of the most common questions founders have when launching on AWS. Those who attend will learn how to use AWS to build your web-stack, how to choose the right database, and most importantly, how to build a secure and compliant solution from the start.
Spots are limited, so please sign up early to secure a spot in this workshop. Those who sign up for the live session will also receive access to the workshop's recording after the session concludes.

tue, June 29th, 2:00  (1 hour)

Startup founders (technical & non-technical), developers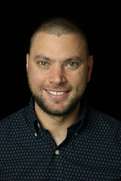 About Itzik:
Itzik is a Startup Solutions Architect at AWS with over 20 years of experience in development, architecture, and IT. He spent 13 of those years in startups in various roles, including CTO and co-founder. In his current role he helps startups with their cloud solutions.
About Vinay:
Vinay is Senior Solution Architect at AWS where he helps FinTech startups on-board to AWS by suggesting and validating robust and highly scalable architectures. Vinay has 20 years of technical experience working with various financial companies, including Bank of America, Barclays, and JP Morgan Chase where he architected, developed, and optimized low latency, high frequency, and high volume financial workloads to meet demanding SLAs.