The Power of Selling – Women's Edition
April 17, 2019 @ 8:00 am

-

10:00 am
Description
The Power of Selling – Women's Edition
It's money myth busting time. This session will take a look at the perception, myths and realities of economic success for female entrepreneurs. From access to capital to pricing of goods and services, we'll look at strategies and approaches for navigating through the challenges and seizing the opportunities.
About the Speaker: Lally Rementilla, CPA, CMA, MBA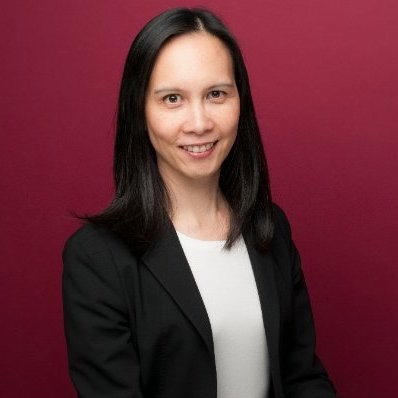 Lally Rementilla is an accomplished operator and investor with a track record of profitably growing knowledge-based companies – from start-ups to global businesses.
After almost twenty-five years of leadership roles in the telecom, media and technology sectors, Lally currently serves as President and Chief Financial Officer of Quantius – a technology-enabled commercial lender that provides non-dilutive financing to knowledge-based growth companies rich in intellectual property and intangible assets. Focus sectors for Quantius include clean tech, advanced materials and manufacturing, information and communications technology, health and medical technologies, aerospace and defence, telecommunication and digital media. A "recovering CFO" she has held senior finance roles at Nulogy Corporation, Lavalife Corp and Lucent Technologies.
A huge supporter of Canadian innovation and talent, as well as an experienced investor with a gender lens, Lally also serves as an associate fellow with the Creative Destruction Lab – a program designed to accelerate the growth of massively scalable technology-based ventures, with the goal of maximizing equity-value creation. She also sits on the investment committees of the Ontario Scale-Up Voucher Program, Pique Ventures and Grand Challenges Canada. She has sat on the board of the Information Technology Association of Canada, Canadian Women in Communications, Innoversity and Theatre Passe Muraille.
Lally has a Bachelor of Arts in Communications from the Ateneo de Manila University and a Master of Business Administration from the Schulich School of Business. She is based in Toronto with her husband, two daughters and pet fish.
Accelerator for Women in Entrepreneurship
https://www.awe.innovationfactory.ca
Application: https://www.awe.innovationfactory.ca/apply-now
This series is designed with women entrepreneurs in mind and tailored to your specific needs and challenges. Gender-related issues in the sector will be examined and discussed in depth. The focus is on acknowledging where there are differences as well as opportunities for women entrepreneurs.
You will leave each session empowered with the information, ideas, and resources to reach your business potential.
This is the perfect learning and networking opportunity for iF clients with women- led and/ or founded companies. These workshops are also open to women considering entrepreneurship and women with early stage businesses who want to accelerate growth.
Advanced Manufacturing is defined as the use of innovative technology, processes and methodology to improve products and services and will be a key theme of this series.
Topics explored will range from the Entrepreneurial Identity for women, leadership presence and confidence, negotiations, selling & social capital, financing, business, marketing and more!