Our calendar is home to Innovation Factory workshops and networking events as well as events from the community which help support our local entrepreneurs and businesses. If you have an event which may a fit, please submit it and we will review it within five business days.
Negotiation Assumptions, Mistakes and Mindset – Women's Edition
February 20, 2019 @ 8:00 am

-

10:00 am
Description
Negotiation Assumptions, Mistakes and Mindset – Women's Edition
The goal of a negotiation is not to get a deal, it's to get a good deal. So what gets in the way of negotiation for women? This workshop looks at the common assumptions and mistakes women commonly make before and during negotiations and the best tips and techniques to set you up for success. Topics for this workshop include:
• How men and women negotiate differently
• Defining a 'good deal' and advance preparation
• Mistakes and how to avoid them
• Interactive exercises to practice your skills
Speaker: Corinne Sharp, President of Sharp Perpective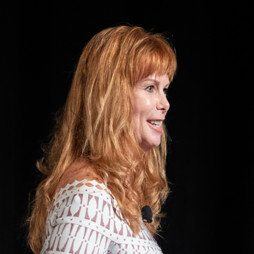 Corinne Sharp has been working in the IT sector for over 20 years leading sales, marketing and channel teams both at Fortune 100 companies as well as start ups and re-imagined software companies. Operating in the world of channels, alliances and partnerships and helping organizations achieve scaled growth through others is an area of expertise Corinne brings to the table. She is a connector of people and businesses.
As the President of Sharp Perspective, she works with organizations from start-ups through to large global organizations on their sales, channel and management strategies. Previously, Corinne held leadership roles with Microsoft and General Electric in both Enterprise and SMB organizations. At Microsoft, Corinne built and managed the largest Canadian partner ecosystem and was accountable for the health and results across resellers, solution integrators, distributors and cloud partners with world class partner satisfaction. Along with her direct sales and channel leadership roles, Corinne has led Enterprise Sales Strategy teams to build sales disciplines, processes, compensation plans and organizational blue prints to ensure high performing sales forces including the management team. Sharing these global experiences and key learnings is what drives Corinne to help other organizations.
Corinne is a Senior Advisor to the Canadian Channel Chiefs Council, President of the Canadian IAMCP (International Association of Microsoft Certified Partners) and an Advisor with a Canadian Regional Innovation Centre (RIC), a virtual incubator. Corinne has a passion for helping businesses of all sizes grow and have an impact on their results.
Accelerator for Women in Entrepreneurship
https://www.awe.innovationfactory.ca
Application: https://www.awe.innovationfactory.ca/apply-now
This series is designed with women entrepreneurs in mind and tailored to your specific needs and challenges. Gender-related issues in the sector will be examined and discussed in depth. The focus is on acknowledging where there are differences as well as opportunities for women entrepreneurs.
You will leave each session empowered with the information, ideas, and resources to reach your business potential.
This is the perfect learning and networking opportunity for iF clients with women- led and/ or founded companies. These workshops are also open to women considering entrepreneurship and women with early stage businesses who want to accelerate growth.
Advanced Manufacturing is defined as the use of innovative technology, processes and methodology to improve products and services and will be a key theme of this series.
Topics explored will range from the Entrepreneurial Identity for women, leadership presence and confidence, negotiations, selling & social capital, financing, business, marketing and more!
Please note: Dates, times and speakers are subject to change.