HOME |  SERVICES  |  NEWS  |  CONTACT
Our calendar is home to Innovation Factory workshops and networking events as well as events from the community which help support our local entrepreneurs and businesses. If you have an event which may a fit, please submit it and we will review it within five business days.
| | | |
| --- | --- | --- |
| | | Innovation Factory Events |
| | | Partner Events |
| | | Community Events |
| | | Connected/Autonomous Vehicle Related Events |
| | | Women Entrepreneurship Events |
Beyond Boundaries – Roadmap to MVP: Define MVP User Journey, Features, Functions, Data, and Integration
January 14 @ 9:00 am

-

11:00 am
This 6-part series is by Client Services invitation only. Please contact your Client Service Manager for details. Participants are expected to attend all workshops.(Jan 7, Jan 14, Jan 21, Jan 28, Feb 4, Feb 11 and Networking TBD Feb 18)
session II. Define MVP User Journey, Features, Functions, Data, and Integration
January 14, 2021 | 9:00 am – 11:00 am | Q&A Session Follows
In this session you will learn how to develop your user journey, features, functions, data flows, and integration requirements required to make your MVP work. You will also be introduced to the build vs. buy model in determining how you should think about developing your MVP.
About this Series:
Developing the technology solution to show how your company solves a business problem can be a barrier for women and women identified founders. The lack of technical skill to self-develop a minimal viable product (MVP) can delay entry into the market or cost the founder more dollars up front to contract development skills leaving them short of funding to drive other needed activities of early stage start ups. Haltech in partnership with Silicon Halton have created Roadmap to MVP as a way to accelerate through this milestone. This series will take women through a 6-part workshop program to help women establish their MVP.
Delivered by experts with years of experience, the content will focus on creating a vision for the solution, learning about the processes involved for solo development, assisted development by appointing a team of specialists, and the available platforms to help women bring their ideas to an MVP to test in market.
________________________________________________________________________________________________
BONUS
Networking Session
We'll bring people from the tech industry project managers, application and cloud computing architects, and developers so you can ask lots of questions and get to know what resources are available to work with in the region.
________________________________________________________________________________________________
Participant Eligibility
Women and Women Identified Founders
Best suited for entrepreneurs in idea, discovery and early validation stages
________________________________________________________________________________________________
Workshop Facilitator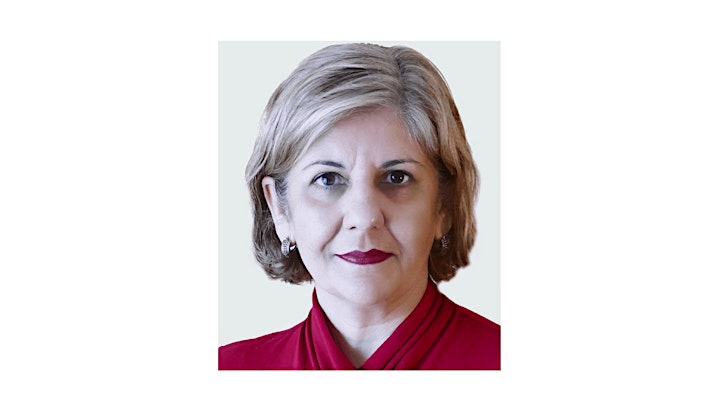 Reema Duggal, President of Sitaran Group and Co-Founder of Silicon Halton
Reema is a strategic professional with a long career in the global IT industry; she has expertise in Revenue Generation (Strategy, Marketing, Portfolio Management) and Delivery Management (Practice Leadership, Program and Project Management). She serves as President of The Sitaran Group and Co-Founder of Silicon Halton, a 1500-person community of talented technology freelancers, solo-preneurs, entrepreneurs, and professionals.
At the Sitaran Group, Reema's team works with companies to create Digital Business Roadmaps that will guide them in building strong businesses. These roadmaps help: drive revenue, enable digital marketing and sales activities, reduce costs by optimizing business processes and build organizational capability with strong change management and training programs.
________________________________________________________________________________________________
About Haltech
Through education, advisory services and strategic connections, Haltech enables start-up and scaleup technology innovators and entrepreneurs to accelerate their growth and navigate the path to profit. Haltech is a non-profit corporation supported by Ontario Government and our valued Corporate Sponsors.
About Silicon Halton
Silicon Halton is a grassroots, industry-led, technology focused community of Freelancers, Solopreneurs, Entrepreneurs, IT Professionals, and Students committed to technology, community and growth. Silicon Halton creates programs to help members connect with technology ecosystem and create opportunities for business growth, professional growth, and partnerships.